The Tourism and Leisure Business Survey 2018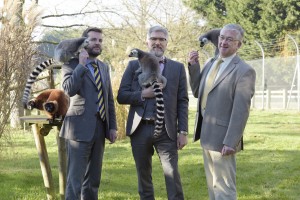 Our 2018 Tourism and Leisure Business Survey was again well supported this year and we would like to thank all of you who have participated in it and all those who have helped to promote it. Without your support and input we would not be able to put this together.
Last year was an interesting year and 2018 and beyond will offer many challenges as well as plenty of opportunities. We continue to work closely with Visit Norfolk, Visit Suffolk, Visit Essex and Visit East Anglia, and we have really appreciated the support on a more local level of the local destination marketing and management organisations (the number of which we are pleased to report is growing).
For this reason, as you will see in this year's brochure, we have given some of them a voice to showcase what they are doing at a local level, to help make our area even more successful.
We are also very grateful to all the businesses who have participated in the articles, bringing to life ideas and activities. We trust the survey data and articles presented are balanced and take in equal measure the confidence and elements of scepticism for the future and that we have touched on some of the complex aspects that will affect all of us.
As always, feedback is most welcome on what you would like to see in future publications and any areas that may interest you or require more attention.
You can click here to download a copy of the brochure or email enquiry@larking-gowen.co.uk to request a hard copy version.
Chris Scargill
Tourism, Leisure & Hospitality Partner
Larking Gowen
YouTube Video
" The Tourism Business Surveys are an important barometer of how the industry feels about itself, it highlights the big issues and gives us crucial data to plan the way forward. Its effectiveness and usefulness to the sector is indisputable, and that's why Visit Norfolk urges everyone to take part."
" Hundreds of businesses have already
shared their information

for the purposes of historic surveys and

we have based our reputation on continuing this confidentiality

."