2013 Tourism Business Survey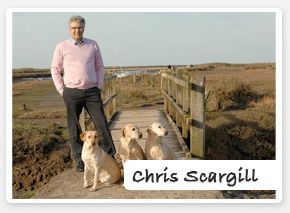 With the 2012 summer being one of the wettest on record, its impact on the tourism businesses in Norfolk and Suffolk make interesting reading. To see the results of our comprehensive survey of the 2012 year pleaseCLICK HERE.
2013 – The story so far.
With an early Easter and some less than favourable weather many tourism businesses had a slow start to the year. Better weather around the May bank holidays provided a boost to activity, and while the late spring/early summer was not bright and sunny, some businesses, but certainly not all, saw improved activity. July and August's sunshine and the added heat brought a welcome change, but as always, it does not benefit everyone.
Mid-year Confidence Monitors
We are delighted be working closely with Visit Norfolk and Visit Suffolk, and on their behalf have just completed the survey for the quarter to 30 September 2013! To view the results, CLICK HERE.
As always, we respect the confidentiality of those businesses providing data for the survey. We do not publish the details of any individual participants to any organisation. If you would like clarification on this please see our confidentiality guarantee on this or alternatively please call me on 0845 4081732 or email tourism@larking-gowen.co.uk and I will be happy to discuss our policy with you.
Thank you for your continued support.


Chris Scargill
Tourism & Hospitality Partner
Larking Gowen
" Not only will we be able to judge the overall feeling for activity within the two counties but we will also be able to
benchmark each county against the other

, and from that, to judge the impact of what

for some has been a very difficult and wet trading period throughout 2012

."
" Hundreds of businesses have already
shared their information

for the purposes of historic surveys and

we have based our reputation on continuing this confidentiality

."