2015 Tourism Business Survey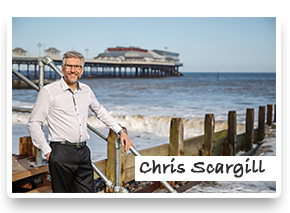 Welcome to the Annual Tourism & Leisure Business Survey 2015! We are proud to be in our ninth year of conducting the survey which has developed and grown over the years to be a well respected, intelligence, source of tourism statistical data.
The start of 2014 was a very difficult time for some coastal businesses in our region having just suffered one of the worst tidal surges in 60 years. This was followed by an extremely we start to 2014. However, pleasingly, the April 2014 Tourism Business Confidence Monitor revealed a boost in visitor and guest numbers for the first quarter. In the lead up to summer, the weather improved along with business confidence, and although it was a relatively wet August, the majority of businesses reported having had a good summer.
Our 2015 Annual Tourism & leisure Business Survey is a review of 2014, providing an opportunity to identify key trends, as well as a look ahead to 2015 to gain an understanding of what businesses in the tourism and leisure industry are really expecting and predicting.
The continued (and growing) support for this survey is very much appreciated, and we would like to thank all those that support us.
The results of our Annual Tourism Business Survey 2015 are now out! Please click here to view the results.
Mid-year Confidence Monitors
We continue to work closely with Visit Norfolk and Visit Suffolk in producing quarterly Tourism Business Confidence Monitors on their behalf. To take part in the latest survey please click here.
Ian Russell MBE, Wroxham Barns and Visit East Anglia Director said, "I would urge all tourism businesses to take part in the survey. This is your chance to share your thoughts and experiences on your business, the destination in which you trade and the wider economy. Put simply there is no other platform which enables your views to be heard and assessed in an objective and focussed way. The results of the survey become more valuable and more relevant as the number of businesses taking part increases. The survey enables those who volunteer to steer our DMO's and the County organisations to speak from a position of strength about the challenges that you and I face and our wishes for the future. To not take part is, to be blunt, negligent and wasteful of your chance to make a valuable contribution to our industry. The survey is well thought out, thought provoking and very easy to complete (around 15 minutes). To be able to receive the survey results and to compare your views against all business in the area is really helpful and until recently simply was not possible."
Confidentiality
As always, we understand and need for respect the confidentiality of the data provided by businesses for the survey. We do not publish the details of any individual participants to any organisation although for those businesses who provide information we can produce for them a bespoke benchmark report against the sector as a whole. If you would like clarification on our confidentiality guarantee we have  more information here or alternatively please call me on 0845 4081732 or email tourism@larking-gowen.co.uk and we will be happy to discuss our policy with you.
Thank you for your continued support.


Chris Scargill
Tourism, Leisure & Hospitality Partner
Larking Gowen
" Not only will we be able to judge the overall feeling for activity within the two counties but we will also be able to
benchmark each county against the other

, and from that, to judge the impact of what

for some has been a very mixed trading period throughout 2013

."
" Hundreds of businesses have already
shared their information

for the purposes of historic surveys and

we have based our reputation on continuing this confidentiality

."