The Tourism and Leisure Business Survey 2018 is now live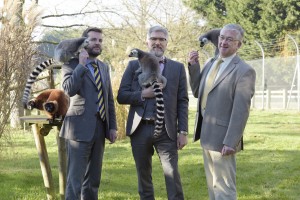 We are pleased to announce that the 12th annual Tourism and Leisure Business Survey is now live.
The survey is undertaken by Larking Gowen and supported by Visit East Anglia, Visit Norfolk, Visit Suffolk and Visit Essex.  It will be open until the 21st February and the results will be announced on the 17 and 18 April at two exclusive events.  Further information on these events and how to book your complimentary place will be announced in February.
Make your views count and together we can strengthen East Anglia's tourist economy
There is a lot of good anecdotal evidence in the tourist sector but this survey provides an opportunity to mark the current trends with a series of valuable statistics. The survey highlights the strengths and weaknesses of the industry as well as its economic benefits to the region. It is not only an important awareness tool used by key decision makers, tourism organisations and government, both local and national, but the results can also help participants to create tailored business development plans.
Furthermore, it provides a benchmarking tool to see how businesses compare year on year. We urge all businesses from across the sector to take part and make their views count.
Pete Waters executive director of Visit East Anglia said,
"The Tourism Business Survey is an invaluable barometer of how the visitor economy is performing. It highlights issues, and supports our business planning. Crucially, the more businesses which participate in the survey the better and the more authoritative the data."
Confidentiality
As always, we understand and respect the confidentiality of the data provided by businesses for the survey. We do not publish the details of any individual participants to any organisation although for those businesses who provide information we can produce for them a bespoke benchmark report against the sector as a whole. If you would like clarification on our confidentiality guarantee we have more information here or alternatively please call me on 0330 024 0888 or email enquiry@larking-gowen.co.uk and we will be happy to discuss our policy with you.
Chris Scargill
Tourism, Leisure & Hospitality Partner
Larking Gowen
YouTube Video
" The Tourism Business Surveys are an important barometer of how the industry feels about itself, it highlights the big issues and gives us crucial data to plan the way forward. Its effectiveness and usefulness to the sector is indisputable, and that's why Visit Norfolk urges everyone to take part."
" Hundreds of businesses have already
shared their information

for the purposes of historic surveys and

we have based our reputation on continuing this confidentiality

."